Rising up to the 2021 Care for Others Challenge, Marius wrote a short story about how his care, kindness and persistence resulted in the inclusion of a new and anxious YMCA member and a fun afternoon. Marius' story is also based a real event, where he was awarded a YMCA medal for his compassion and actions. Marius received a prize from Spencil for his story, and this prize reflects his willingness to show that he cares.
________________________________________________________________________________
Caring for Others and Being Kind, by Marius (aged 7)
One day a new kid called Steve was at YMCA afterschool care for the first time. He wore a blue shirt and green shorts and he had red hair. It was as soft as a pillow but inside he felt like a hard, black stone. Steve's expression looked anxious and scared like a dark cloud. Whenever Steve visited a new place he felt anxious and worried.
Parker knew that Steve was anxious and scared, so he said softly, "What do you like to do?"
But Steve didn't answer him. Ten minutes later Parker asked, "Would you like to play with me?"
Steve didn't answer him again. Instead he looked at the ground with a sad face.
Twenty minutes later Parker asked, "Would you like something to drink?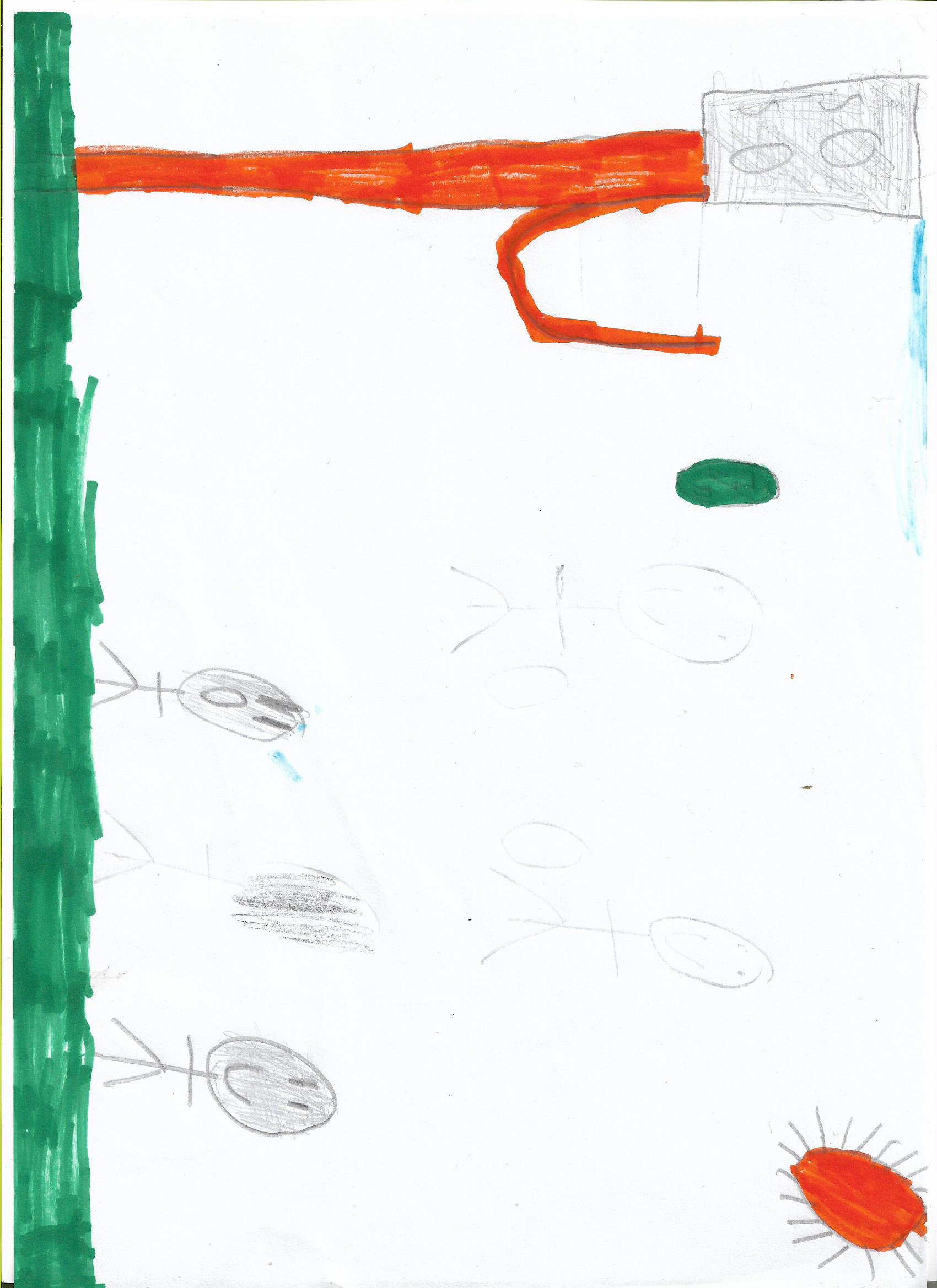 Then Steve finally asked: "Do you like basketball?"
Parker said excitedly, "I do like basketball."
Then they walked to the courts to play basketball together. The weather was sunny and hot outside. The ball was hard and blue and Steve bounced it on the hard ground. It made a bang sound. Steve got 10 shots in the hoop and Parker got five shots in the hoop. Parker played until Steve's Mum came to pick him up. She was happy to see that Steve had made a new friend.
"I win, said Steve!!!!!!" to Parker. And then said, "goodbye" and walked away with his Mum.
Steve learnt that he doesn't have to be scared at YMCA or any other place and Parker learned that he is good at making friends. He also realised that making someone feel happy, makes you feel happy too. Caring for others is kind.



___________________________________________________________________________________

The book Marius picked for the Care for Others Challenge was Kate and the Thing, a picture book about how the new kid at school navigates the anxieties of a new place and a new space.
Going to a new place, especially a new school or after-school activity, can be daunting, but that's why it's great to have people like Marius and Kate, where they will reach out to those they see having a hard time. Showing just a little bit of care, such as asking a question, can help those who might feel anxious or scared. Showing more care, like following up an unanswered question, shows persistent compassion! Sometimes it's hard to open up straight away, but that's why giving space but not giving up is so important!
Congratulations Marius! And continue to be a Care for Others Champion!