Welcome to The First Tackle Footy Event!
To celebrate the launch of Rikki-Lee Arnold's The First Tackle, we're running a prize draw!
There are 3 ways you can enter!
Pre-order a copy of The First Tackle (5 entries)
Comment on Dani's Question with an answer and use #TheFirstTackle (3 entries)
On Instagram only, tag a friend in any of the official event posts! (1 entry for you and your friend)
You can find a copy of the Terms and Conditions here. Find us on Facebook and Instagram!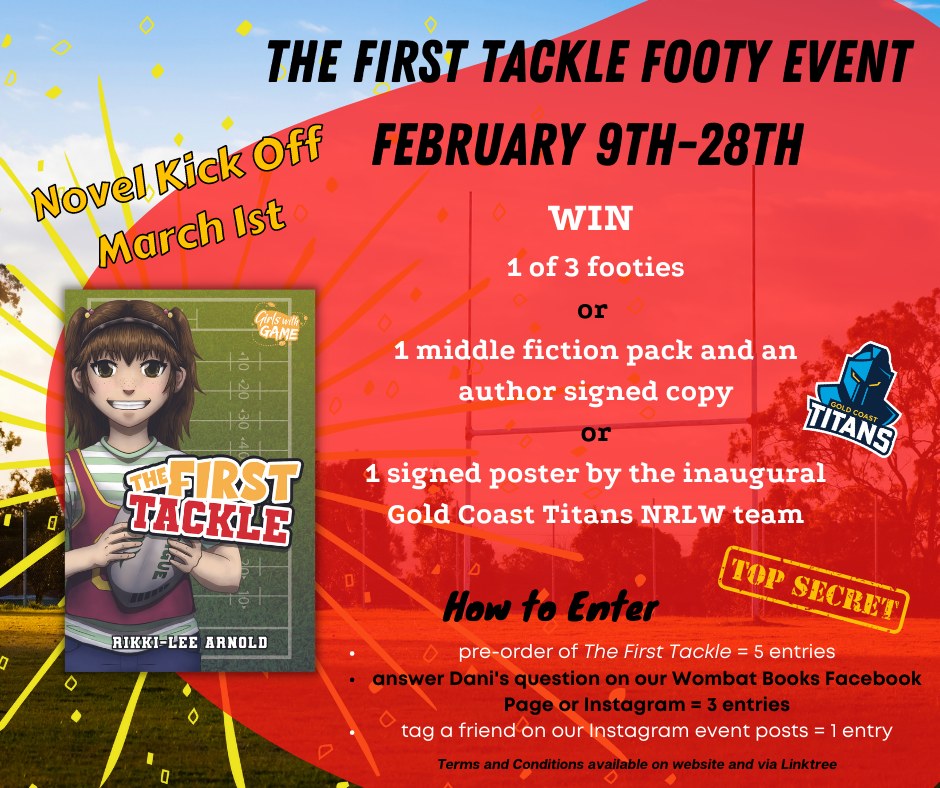 Daniella Murphy is on a mission. All she has ever wanted to do is play rugby league, just like her three brothers. However, her grandma says no, her dad stays silent and the school bully just laughs in her face. Their message is clear - girls don't play footy. With the help of an old ally and a newfound hero, she tries to show everybody that they're wrong, but when a scary accident threatens to derail her dreams altogether, even Dani is ready to admit defeat. Will she ever be able to prove that she can do exactly what the boys can do?
We also have available teaching notes.
For this event, we're focusing on women and girls in rugby, and what Dani's empowerment means to readers and players! For this, we've pulled together a collection of resources and inspirations from the rugby league world to help aspiring players get ready for their first tackle.
Information about Rugby League: NRL.com
News about the NRLW: NRL.com/NRLW
Finding a club to play: PlayRugbyLeague.com
Check out the NRL Women's Premiership: NRL Women's Premiership Facebook Page
Women's Rugby League in Queensland: QRL Women's Rugby League News
Women's Rugby League in New South Wales: NSWRL Women's Rugby League News
And, if you check out the players database (NRL.com), you can quickly find the amazing players that make up the women's rugby league teams! What team do you want to be a part of?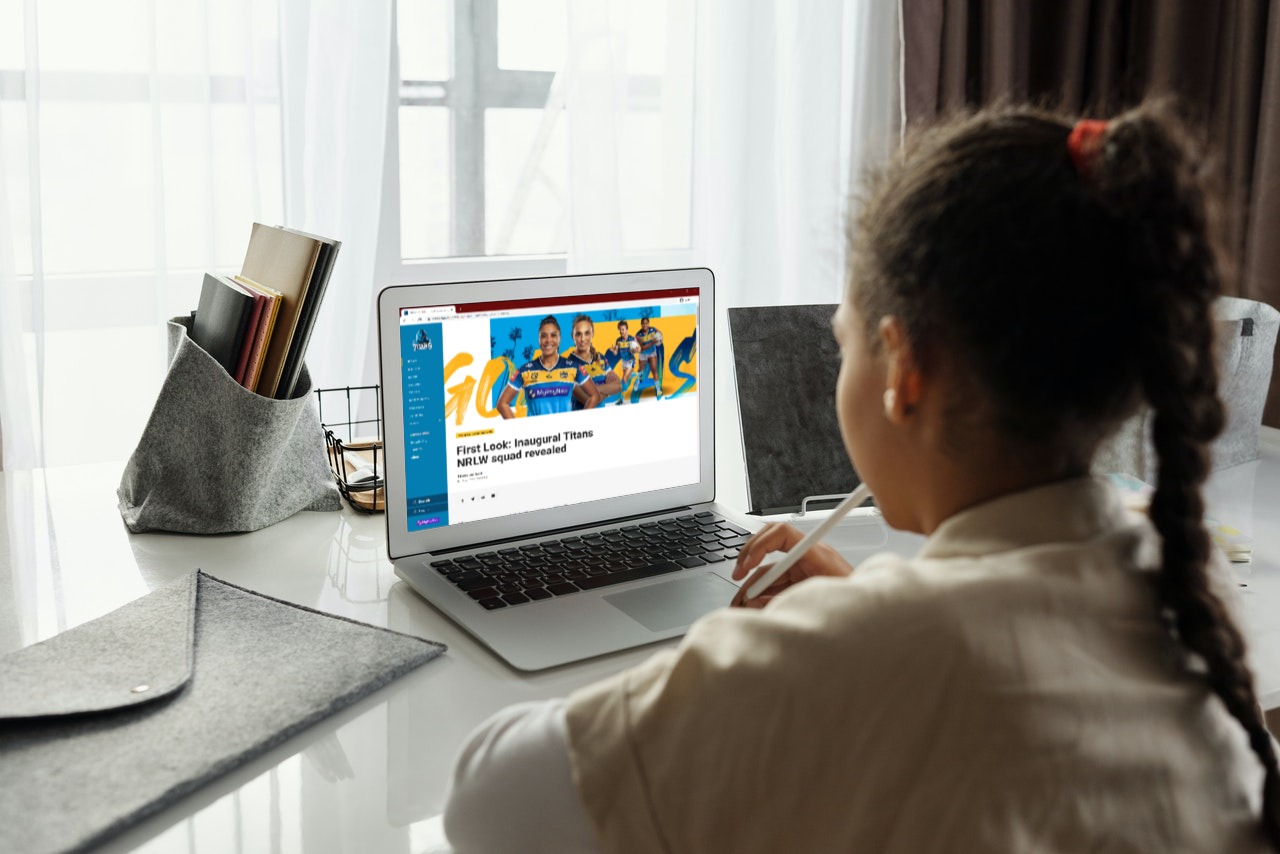 We're excited to announce that the Gold Coast Titans have generously sponsored a prize to The First Tackle Footy Event!
The first Gold Coast Titans NRLW squad has been forged. And to celebrate this momentous occasion in history, and show support for girls in rugby league, they are contributing a signed poster by the team!
Meet them: Meet our NRLW squad